Franchisors Contact Us
If you represent a Franchise and wish to learn more about the many benefits of utilizing Franchise Marketing Solutions to enhance your growth metrics, we cordially invite you to use the contact form below.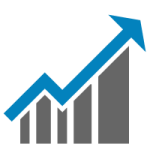 The form enables us to begin a strategic dialog in an effort to help you achieve and perhaps even surpass your performance expectations.
Our team of seasoned Franchise Marketing Solutions professionals is looking forward to hearing from you.
Franchisors please use this form to give us more granular details about your franchise system and your current and future growth aspirations. The information you share with us will not be shared with any other entity. Thank you for your time and interest in The Franchise Marketing Solutions Network. We are looking forward to working with you and your team.