About Franchise Marketing Solutions
The principals of Franchise Marketing Solutions have been connecting quality Franchisors with prospective Franchisees since 1999.
Over the years we have learned that in the franchise business, like many other businesses, people and systems define good opportunities from great opportunities.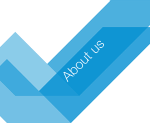 We strive to work with the very best franchise companies…ones that are committed to the service of people first and foremost and share our vision for the very best franchise ownership experience possible.
If you are interested in learning more about becoming a Franchisee, please  use this form to contact us with your information. We will then take the next step in attempting to connect you with the franchise opportunity of your dreams.
If you are a Franchise that is interested in strategic growth, we invite you to contact us with our Franchisor Contact Form below. After we receive your request for more information about FMS, we will contact you to discuss how we may be able to help you meet and possibly exceed the growth goals for your system.
Franchisors please use this form to give us more granular details about your franchise system and your current and future growth aspirations. The information you share with us will not be shared with any other entity. Thank you for your time and interest in The Franchise Marketing Solutions Network. We are looking forward to working with you and your team.